TRIBUTE TO NOVEMBAR BY RED UNION!
December 8, 2014
Finally,
New song recorded by Red Union. No, we haven't really been creative and hard-working. We recorded a cover. Our rendition of Novembar's "Spomenik" (Monument) for Tribute To Novembar compilation album. Out now on SKC Novi Sad. Novmebar are a great band from Niš- make sure you check them out! We were glad when we were asked by SKC to contribute to this project.
This is the first time we did a song in our native serbo-croatian language and we hope you like it. And we hope we'll be more creative and put some new stuff of our own out …and soon!
Meanwhile, see you at gigs!
Here's a link to check it out:
https://www.youtube.com/watch?v=8SpjWPziIu0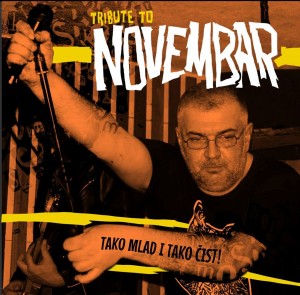 Stay tuned… More gigs coming soon…